Outdoor 1 Output Eoc Master
>
>
>
Outdoor 1 Output Eoc Master
Outdoor 1 Output Eoc Master
Brand :HKT
Product origin :CHINA
Delivery time :25D
Supply capacity :10K
Low-frequency Modulation EOC (Model Name:HKTEOC-7410)
Dimension: 23.5×15.5×11CM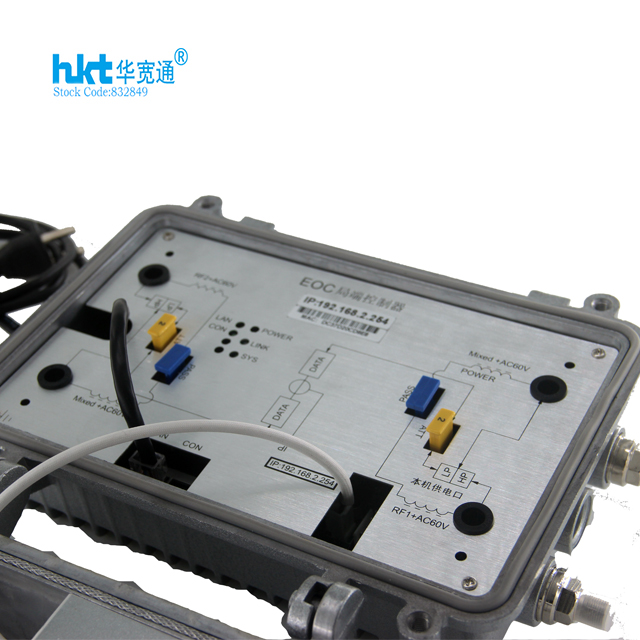 Outdoor 1 Output Eoc Master Introduction:
Low-frequency modulation EOC series modulate the data baseband(Ethernet) signals to 5-65MHz band through the way of OFDM, mix the Ethernet signal with TV signal and transmit the mixed signal on the existing coaxial cable in HFC network.
Main Features:
uNo need to restructure existing physical HFC infrastructure for internet signal
uAluminum alloy waterproof case with excellent heat elimination design; anti Lightning/EMI/Radiation design
uQualcomm Intellon 7410 chipset
uAnalog TV, DVB digital TV, IPQAM applications can co-exist
uCLI / WEB / SNMP management available
uPTM network topology, gather users independent Ethernet services more effectively
uSupport IGMP multicast
uOFDM technology of seven independent bidirectional sub-band solve the noise issue completely
uHigh confidentiality,slave are isolated in MAC layer, supports VLAN agreements.
uAC110V/AC220V local power supply, AC60V remote power feed, AC60V remote power supply to next equipment(Power-pass feature).
uCertifications: CE/FCC/RoHS
Schematic Diagram of EOC Master with 2 Outputs of Mixed Ethernet Data & TV Signal: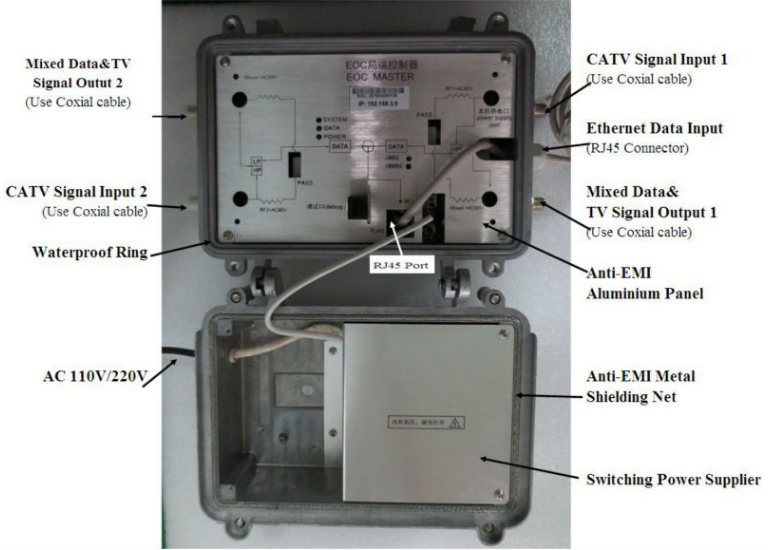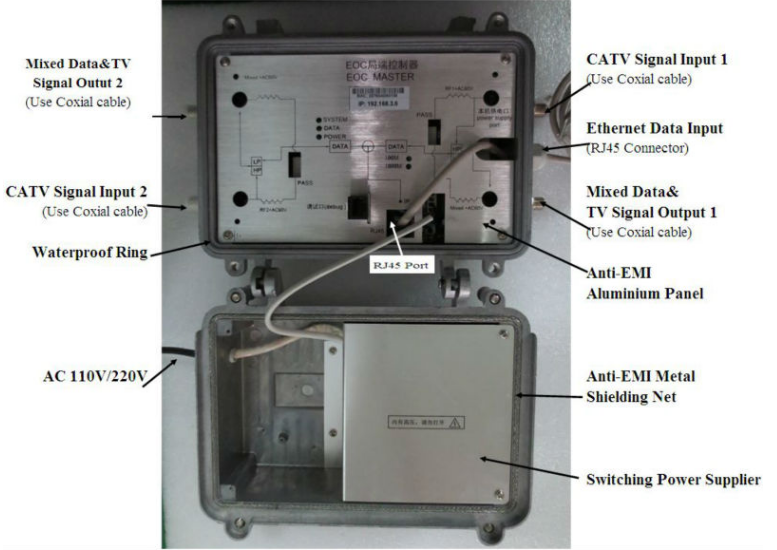 Specification:
Certifications: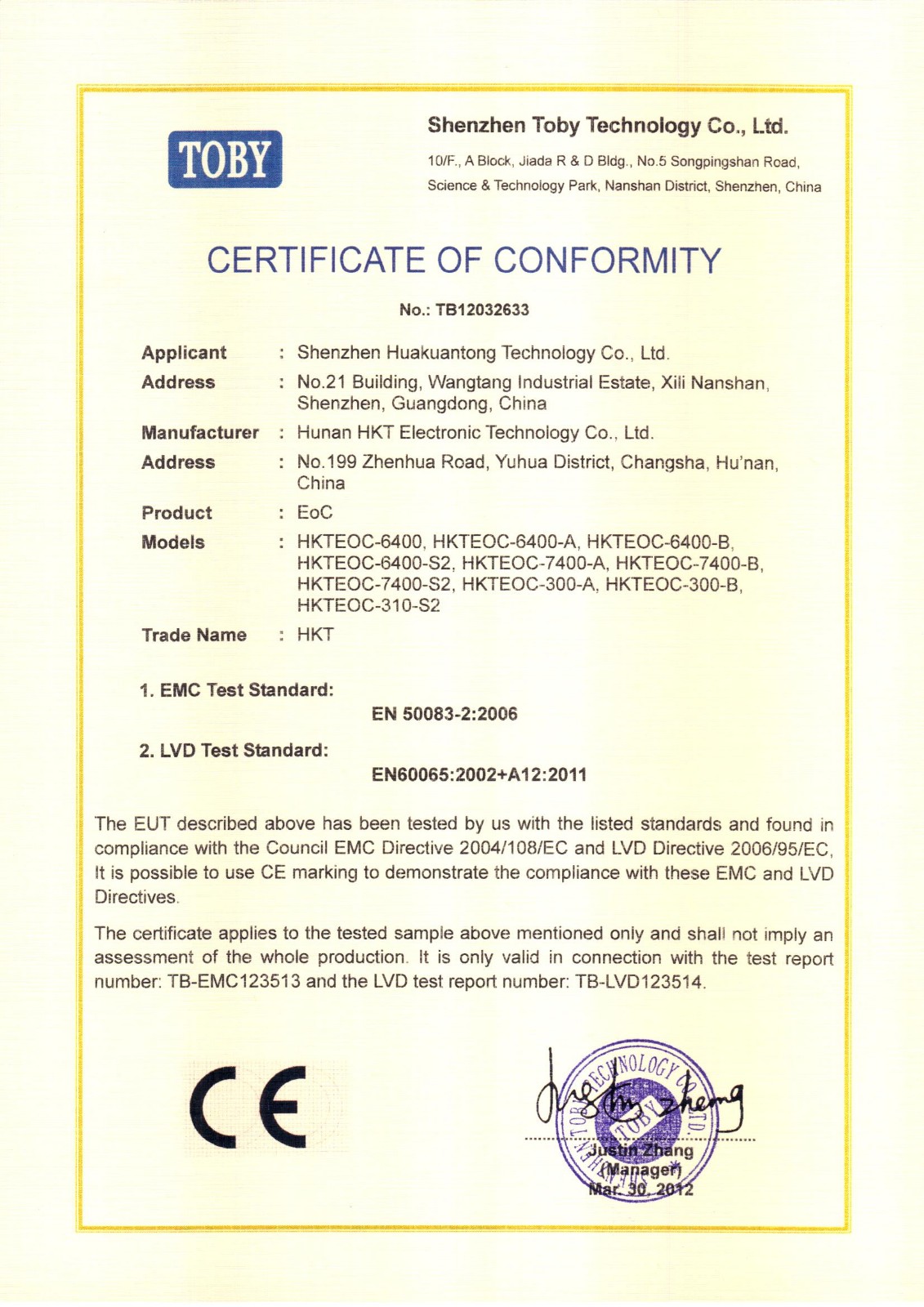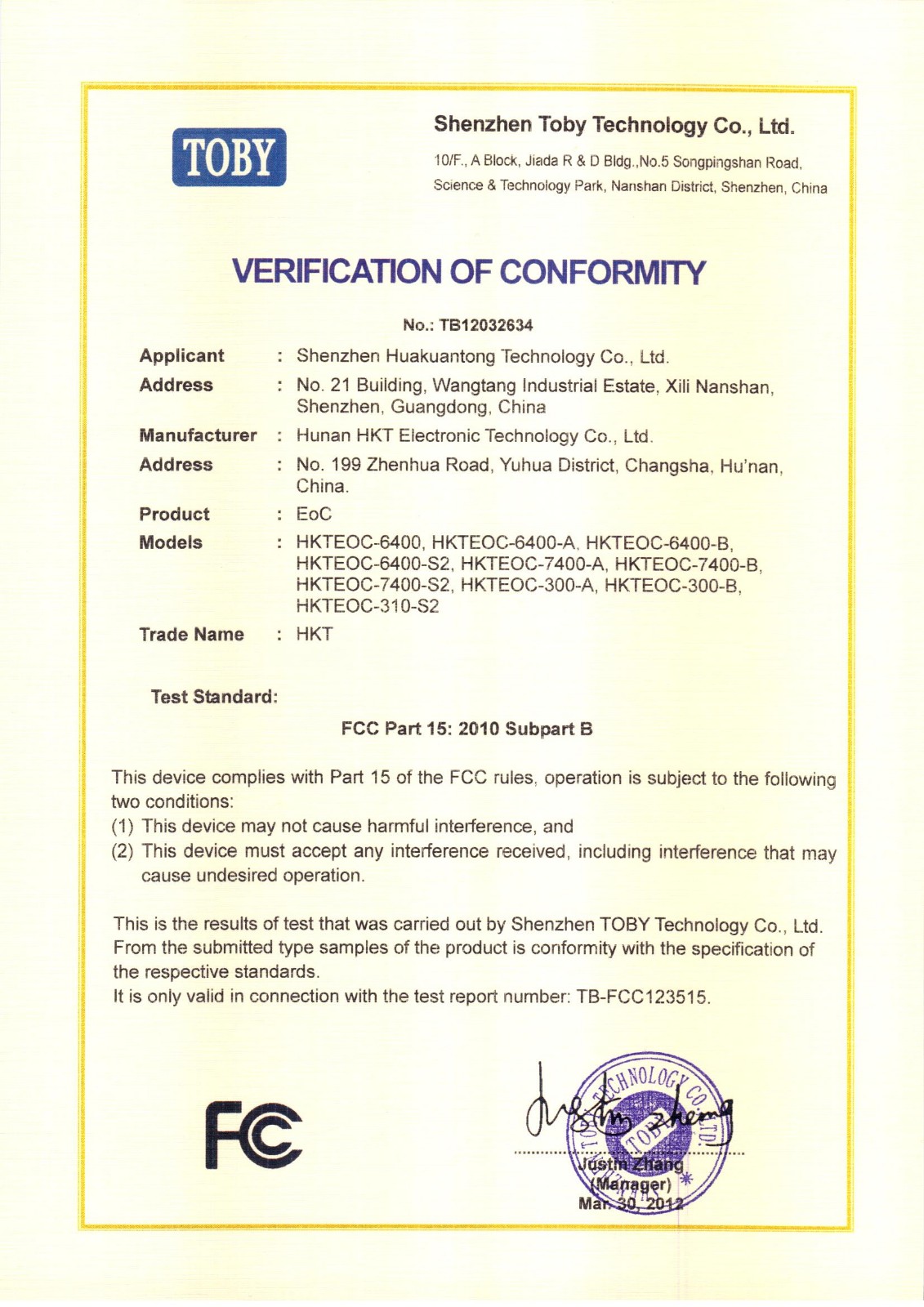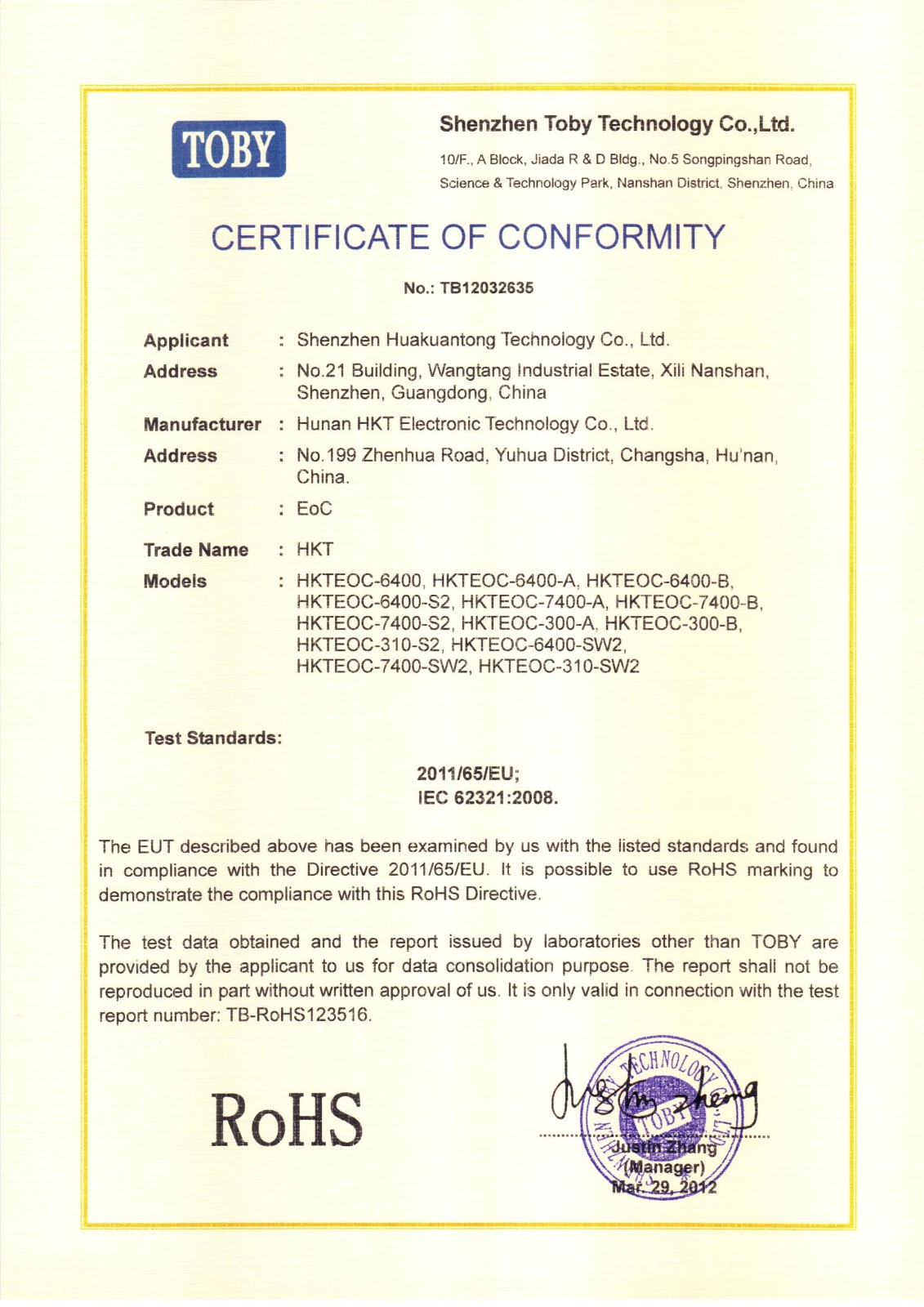 Get the latest price? We'll respond as soon as possible(within 12 hours)