MOCA 2.0
Brand :hkt
Product origin :china
Delivery time :30D
Supply capacity :10K
Ethernet to Coax MoCA 2.0
Network Adapter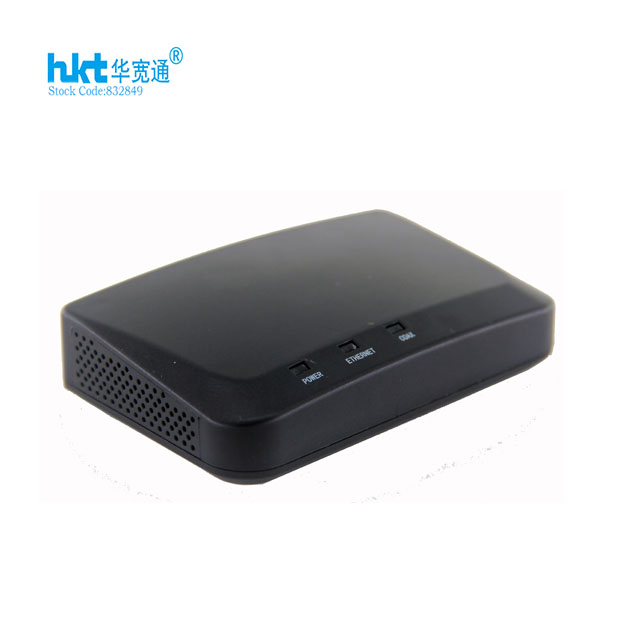 MOCA 2.0 Overview
The Ethernet-Coax Adapter Moca allows you to create a reliable Ethernet network using the coax (cable TV) cabling in your house. By using the included adapters, you can install an Ethernet port at the coax outlet in the living room, bedroom, and home office to connect your home theater devices and PCs to the Internet (via a Router + cable/DSL modem).You can install up to 16 adapters on the same coax network and connect any Ethernet-capable device (PC, Xbox, 5-port Ethernet Switch, WiFi access point, etc…) to each adapter.
Feature List
Now you can add an Ethernet port next to any coax (cable TV) outlet in your home

Perfect for connecting an Internet TV, Xbox, PS#, TiVo, PC or Bluray player to a broadband route in another room

Wired Ethernet speed and reliability up to 670 Mbps throughput, up to 4 HD streams

Compatible with all Cable TV or Terrestrial TV signals (not for Satellite TV users)

Up to 16 adapters on the coax network, No software install required, Plug and Play
Internet Video Streaming:
Watch Netflix, VUDU, Amazon and other streaming HD video uninterrupted on your Internet TV using a wired Ethernet connection. Enjoy Internet radio, Pandora, Skype, and other digital audio without buffering, pops or crackles from WiFi.
Play online games through the fastest home network with 3x-5x less delay than WiFi for the quickest reaction time.
Connect your TiVo to the Internet and to other TiVo's using the cable TV cable in your home.
Use MoCA to add an Ethernet port in areas with limited or no WiFi coverage
System Requirements:
For Ethernet Connection – RJ-45 Ethernet Port
For Coax Connection – Cable TV (coax) Outlet
For Cable or Terrestrial TV Systems (not for Satellite)
Networking Standards:
MoCA2.0 Compatible – 670Mbps
Package Contents:
one (1) Ethernet Cables

one (1) Power Adapters

User Manual
Adapter Installation
Installation: Install an Ethernet port at your coax (cable TV) outlet. If you want to enable your home theater devices to connect to the Internet, install one adapter in the living room and another adapter by your broadband router.
Step1: Disconnect any existing coax cable from the coax (cable TV) outlet. Connect the adapter's COM port to the coax outlet.
Step2: Reconnect the existing coax cable to the CATV port on the adapter.
Step3: Connect your Ethernet-enabled device (ie PC, game console, etc…) to the Ethernet port on the adapter. If you are connecting to a route, make sure you connect the LAN port on the router to the Ethernet port on the adapter.
Step4: Plug in the power supply to the adapter.
Step5: Repeat steps 1-4 for another coax outlet and Ethernet device.
Step6: After installing 2 Ethernet-to-Coax adapters, the COAX status LED on both adapters should be lit indicating you have create a network connection between adapters. Other adapters added at other coax outlets will automatically join the existing network.
Troubleshooting
The COAX status LED is not lit after installing 2 adapters:
This indicates that no coax network has been formed. Try the following:
Confirm that the COM port on the adapter is connected to the coax outlet on the wall
Try another coax outlet in a different room to see if the adapters connect
Check to see if a cable or terrestrial TV signal is available on both cable wall outlets
Check your cable junction box to make sure the rooms are connected on the same splitter
My cable modem or set-top box does not work correctly after installing the adapter:
The adapter may be incompatible with your cable device - don't use the CATV port. Use a coax splitter to go from the coax outlet to the splitter and then run separate coax cables to the cable modem/STB and another coax to the adapter.
If you are still having problems, try using a "MoCA POE (point of Entry) Filter" at the input of the cable modem/STB, this filter blocks the MoCA signal from passing through to the device. MoCA POE Filters are available online.
The Ethernet Device I connected to the adapter is not connecting to the Internet:
Make sure that your broadband router is also connected to an Ethernet-to-Coax adapter and that the Ethernet port on that adapter is connected to the LAN PORT on the router.
I have DirecTV or DISH network:
These Ethernet-to-Coax adapters are designed for use with Cable TV or Terrestrial (rabbit ears) TV. Connect your satellite operator for adapters that are compatible with your TV system.
Get the latest price? We'll respond as soon as possible(within 12 hours)